Written Portraits

Written Portraits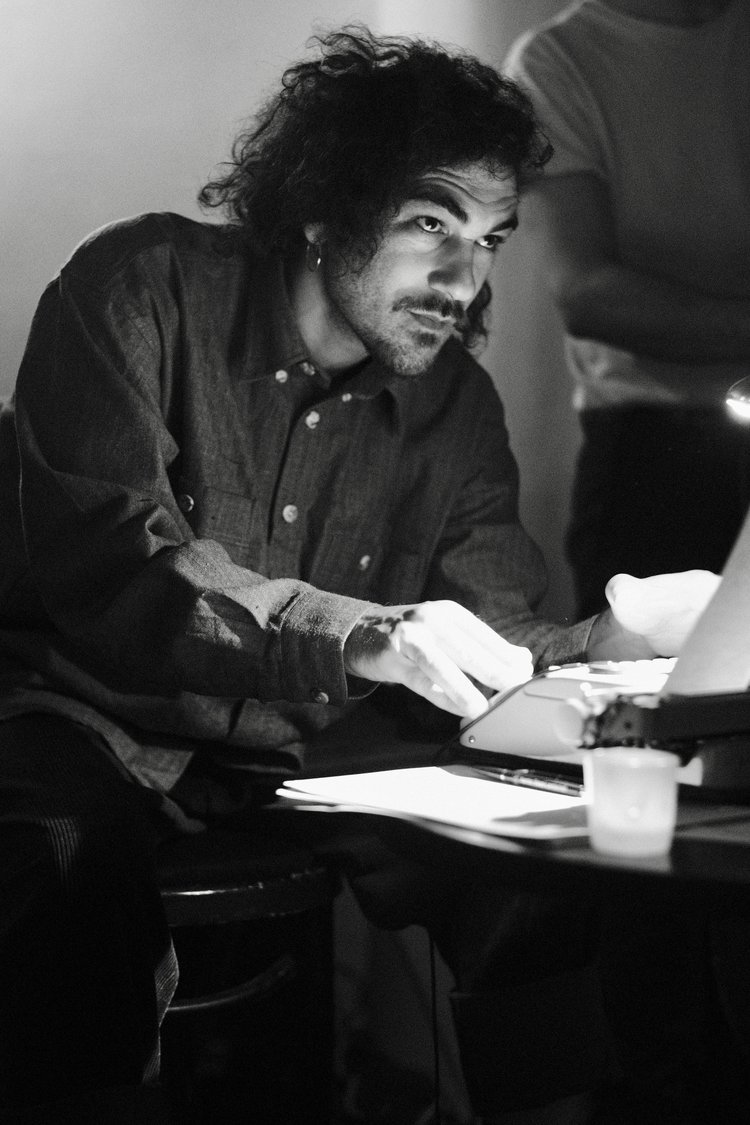 Trio dance, music, poetry, 40'

Written Portraits is a participative performance based on imprivisation, in which Adrián portrays a person improvising a poem with his typewriter. Live music and improvisational contemporary dance drive the moment and the words into an experience of trance and human interconnection and portray the person in their own language


Typewriter Adrián Dozet
Guitar, percussion Aron Holling
Dance Maja Mirek
Photo Maja Mirek
• Adrián Dozetas is an independent writer from Argentina based in Vienna. With a life on the search of new horizons, he dedicated it to arts in general and in particular to words based work – pushing writing beyond its limits. Adrián published four books and collaborated in a variety of forms of performance poetry with different artists, recorded songs in collaboration with musicians and performers, and has written and directed plays. With Written Portraits he has traveled around the world, participating in major festivals.
• Aron Hollinger is a multi-instrumentalist, composer and producer from Germany. From 2011 until 2013 he got educated as an Ensembe- and Choirleader, specified in Jazz/ Rock/Pop music in Munich and from 2015 until 2020 he studied a Bachelor in Jazzguitar at the Anton-Bruckner-Privatunervsität in Linz, Austria. Since 2022 he is based in Vienna and studies a Master in Ethnomusicology at the mdw. Aron is performing various styles of music like Jazz, Rock, World Music, Traditional Music and improvised Music. A big interest of him is to work with musicians from different ethnic, musical and artistic Backgrounds.

• Maja Mirek born in Poland, journalist with BA degree, driven by the desire to heal the world. After an MA degree in Interactive Media, she changed her life and started dancing. In 2020 she completed her dance studies at the Royal Conservatory of Antwerp, now finalising her BA Dance Studies at the ABPU in Linz. Currently engaged at the Stadttheater Gießen. Beyond dance, Maja Mirek works as a photographer.
Banda Yala in concert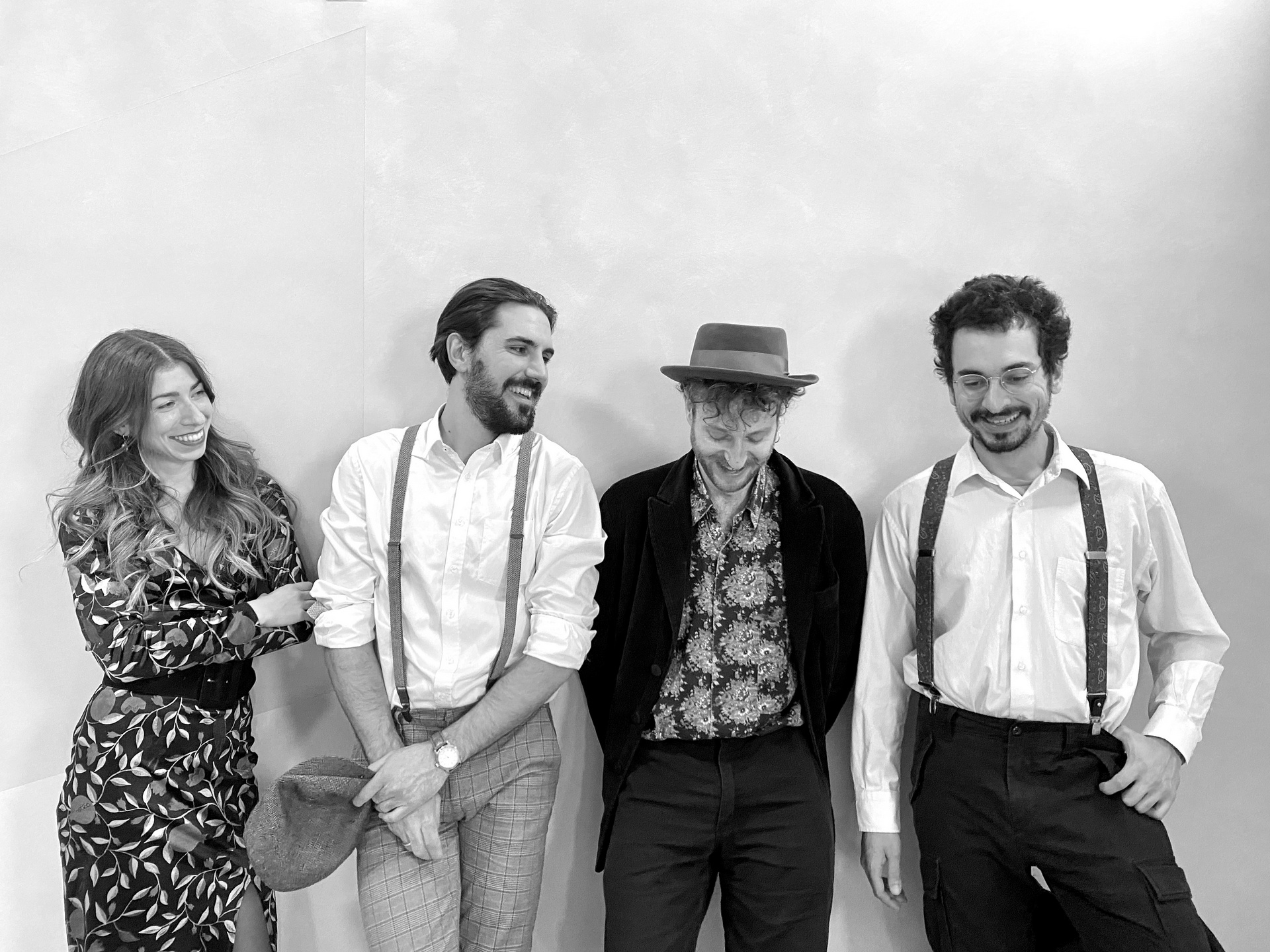 Quartett, 60'
Der Ausklang des Festivals fordert zu gemeinsamem Tanzen von Publikum und Festivalkünstler*innen auf: Griechischer Rembetiko, griechische und serbische traditionelle Musik – Balkanmusik, die in den Beinen juckt und uns die Stühle zur Seite schieben lässt und loszulegen. Tanzen.
Vocals, percussion Karolína Gaitanou
Bouzouki, vocals Odysséas Manidákis
Guitar, baglamas Aron Hollinger
Accordion, vocals Nikola Jelić
Photo Privatarchiv
• Banda Yala began as a duet, when Aron Hollinger (guitar) and Odysséas Manidákis (bouzouki) met and started playing together in 2016 during their music studies in Linz. Their goal back then was to play a few traditionals and rebetiko tunes from Greece for fun. They started performing in various live-stages in Linz and the surrounding area. In 2018 Nikola Jelić (Akkordeon) joined in, bringing his own influence of Serbian folk music in the group. Because of playing together the three musicians began incorporating their own musical ideas in the repertoire and composed own pieces in this style. Through the recent addition of the enchanting voice of Karolína in 2022, the group was completed and entered a next stage.